For the avid golfer, rain gear might be one of the most useful pieces in your closet. Yet for many, it is completely under thought of. Galway Bay hopes to change that thought process with unique items that not only work, but bring comfort to the waterproof section.
The vision for many of rain gear is that thick plasticky thing that looks more like a wrestler cutting weight by sweating than it does something that would allow the golf swing. It doesn't have to be. While breathable and waterproof don't exactly go together in the mind, they can be real to a degree and light weight doesn't mean less protection. The new 2023 collection from Galway Bay brings the best of both worlds, so before getting to usage, let's dive into the technical side a bit.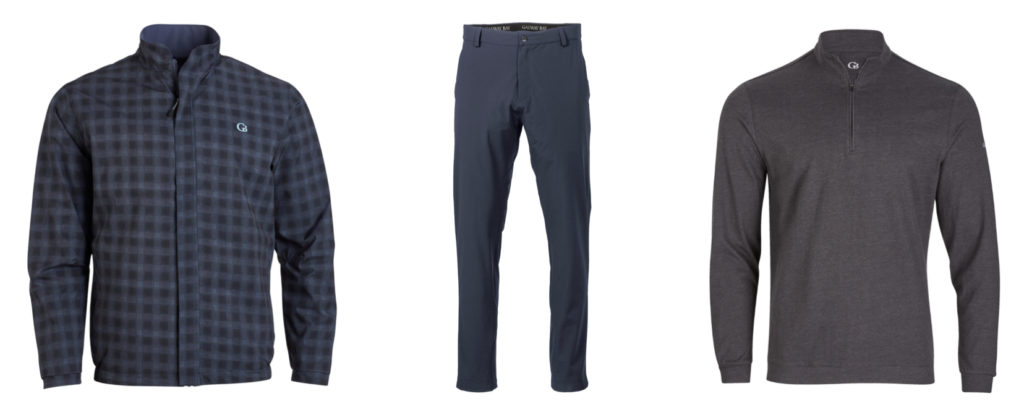 The All-Weather Reversible Jacket features Hydro-Flex 32 fabric. Galway Bay calls this the most breathable waterproof technology in the entire industry. It is designed to keep you dry without any loss of movement in the golf swing. Being reversible is a pretty nice touch with one side being completely waterproof and the other a more casual look of tartan to use as a wind breaker or in damp conditions.
The second new jacket in the lineup is the Long Sleeve Golf Rain Jacket. Despite the obvious name, Galway Bay tackled a problem that has plagued this market for ages. I like to call it zipper chin, but others might have a better name for it. Most rain jackets have a high collar to keep raining from heading down the back and that makes perfect sense. The issue being when you zip it up, the front of it sticks you right in the chin with nearly every movement. Galway Bay tapers down towards the front where it is gently rounded and it makes all of the difference in the world.
Both of the jackets above are available in two colors, black and blue, with the reversible bringing in the tartan option that we mentioned above. For those looking for fit information, they run pretty true to size in our testing. As a person that wears a large in many polos, this in the same size fits well. Definitely not too baggy, but leaves some room for the golf swing and comfort.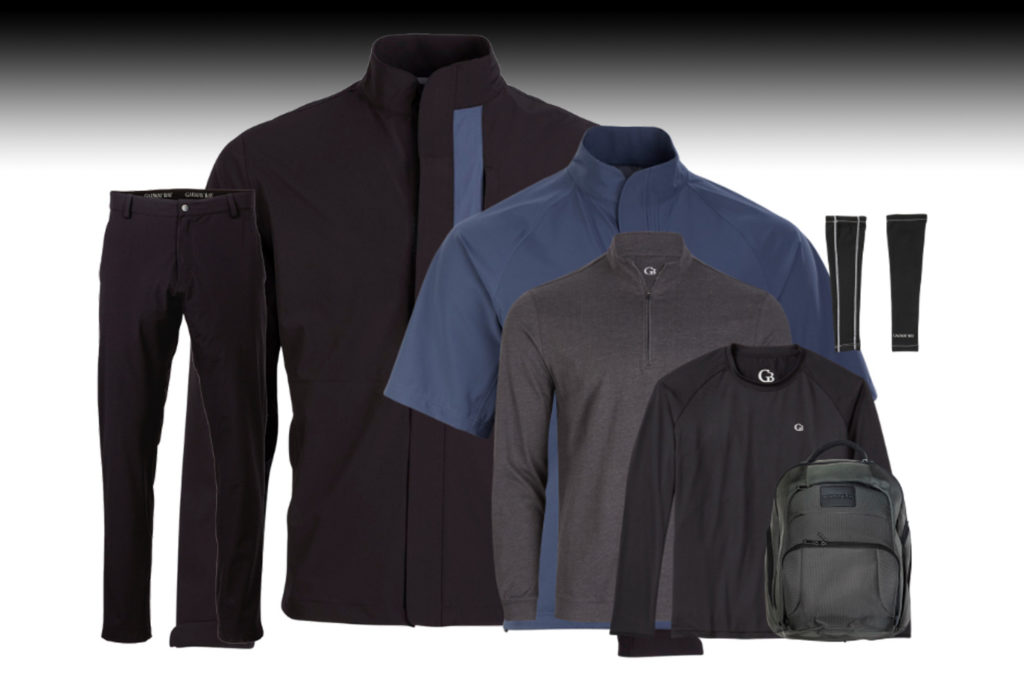 Biggest question most will ask is, does it work? Meaning is it water proof? The answer is a resounding yes. Testing in rain is not an easy task, as we can control a lot of things, but not the weather. Yet testing in a shower or with a hose becomes more of a joke than reality, so being in the Ponte Vedra area, we were "lucky" enough to have some serious storms hit and walking in it was the ultimate test in the heavy rain and wind. So to answer the question, Galway Bay has a winner in terms of waterproofing. The kicker here is that as mentioned in the technical area, the jacket has some stretch and almost a forgiveness to it, allowing for the swing. If you are someone that has to endure the rain and wear a heavier jacket with no give, you understand how nice this is to hear.
We can't forget about the pants when talking rain gear. Those saggy plastic things that you throw over your current outfit and hope they don't allow water to get through. Galway Bay has a different solution, and while you can surely keep them in the bag and throw them over your outfit ii the rain, you don't have to. With the exception of a light swishing sound when you first put them on, they look and feel exactly like really well made golf pants.
The Hydro-Flex 32 material is once again present and they feature a tremendous amount of stretch when bending over, etc. Galway Bay All-Weather Pants are available with both waist and inseam measurements, and like the jackets above, fit pretty much true to size, with a bit of a tailored cut down the leg. Available in both black and slate, one thing that stood out immediately when you put them on are the deep pockets. Easy to throw something in there, even in the rain, and have it stay.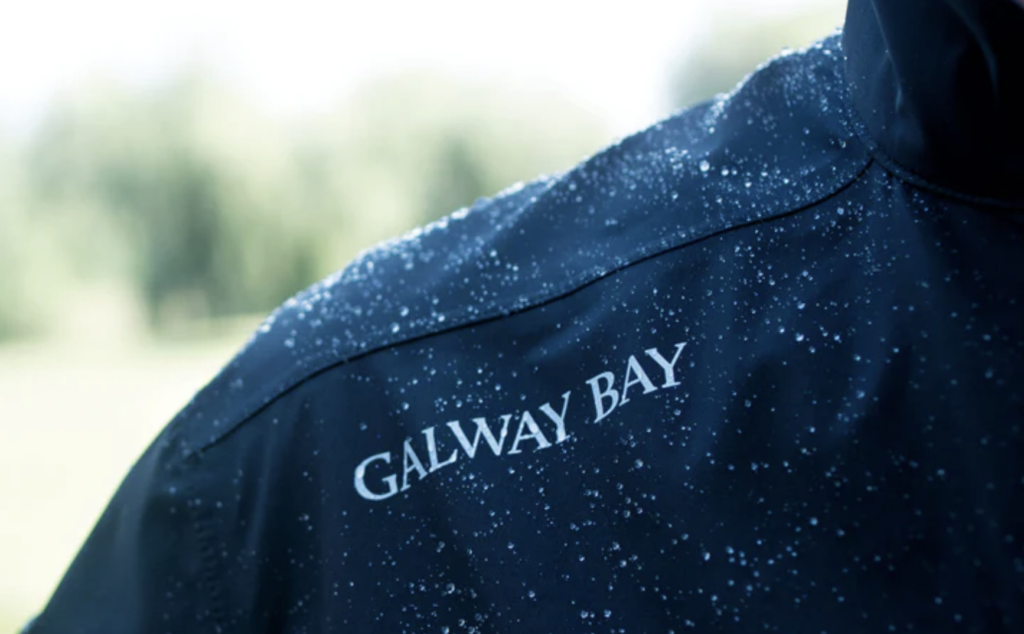 What is Hydro-Flex 32?
We have made mention to Hydo-Flex 32 multiple times, but what is it? The easy answer? It is the Galway Bay proprietary material, but let's dive a bit deeper. It is a three layer, 100% waterproof fabric that is constructed with a hydrophilic interior to pull moisture away from the skin and transfer it to the outer layer. I'll admit it, we copy and pasted that last sentence, but to put it in simpler terms, and more importantly to how it helps the golfer, think of it like this, the exterior of the material disperses and releases moisture for drying while the interior regulates temperature regardless if you are in hot or cold temps. So in other words, you stay dryer, without being hot or cold.
Prices start from about $199 and so far in our testing they are as good as we have tried for the elements. We will have more coming soon on Galway Bay and their incredible weather related apparel. For more information, check out their website at www.galwaybaygolf.com.